DTEL, which always has the customer satisfaction in focus, has a quality management system which is established according to ISO 9001 – 2008 Quality Management Standards and applied with care. The technical property values of the products according to their own quality classes are tested and determined in our laboratory. These results are presented to our customers in the Quality Certificate.
Our company has obtained ISO 9001 Quality Management System certificate in 2006 and registered its quality. Environmental cleanliness is also important for a cleaner and more livable world.
Our company, which has understood the importance of occupational health and safety at work, takes all necessary precautions by conducting periodical studies on environmental cleanliness, workplace maintenance and prevention of work accidents in cooperation with expert consultancy companies.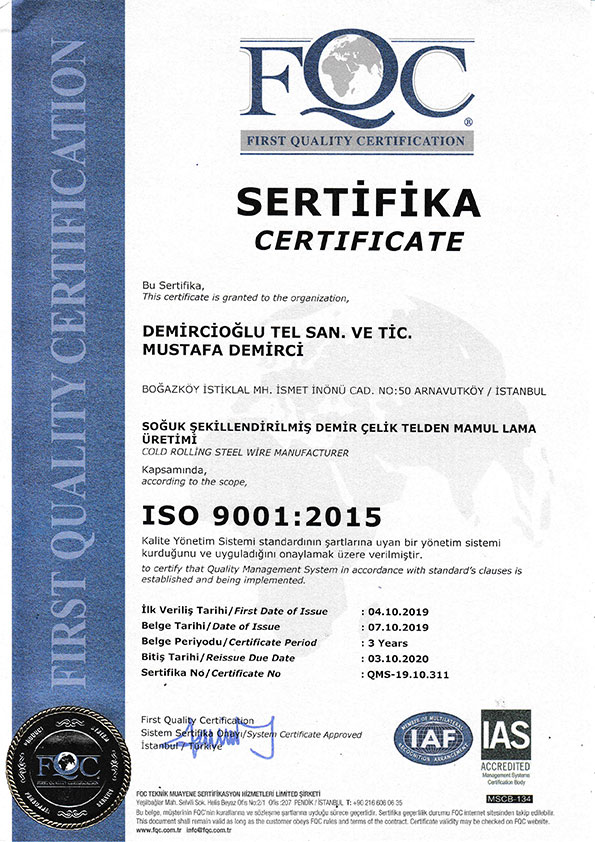 To reach our customer representatives immediately